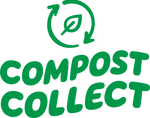 Leave nothing behind
With 8 facilities and 8 collection partners across Aotearoa, New Zealand, we have effective, reliable and ecological ways of recovering food scraps and packaging for composting.
Choose your packaging
With over 500 SKUs, you'll find environmentally responsible takeaway solutions for your business.
Implement compost bins
Add a bin to your premises so your customers can correctly dispose of food and compostable packaging.
Arrange collection
We connect you with one of our collection partners to arrange an appropriate collection frequency.
Sustainable action
Generate awareness. Share your efforts to accelerate the transition to a circular economy through social.
What customers have to say
Altezano Brothers
"We source our coffee cups, food packaging and lids from Ecoware because they are plant based products that can be composted. We have Ecoware compost bins in store so customers can correctly dispose of waste, and We have contracted Reclaim a local waste collection company to collect our waste and take it to a nearby facility where we know that is how it is being treated. In our Newmarket store we've already diverted xx tonnes of waste away from landfill. I would like to encourage any other business owners to take ownership of the full lifecycle of the waste they are producing."
Coffee Skills
"We know the importance of composting to divert waste from landfill. We've chosen to provide compost bins for our customers so that they can compost Ecoware packaging and organic food scraps properly."
Sublime Coffee Roasters
"Many of our coffee customers are on the go and haven't always brought their own reusable cup so we wanted to create a circular economy to reduce waste heading to landfill while still providing our customers with the convenience of a takeaway coffee cup when required. Once we had the support of our local composting company, it really wasn't hard to set up! By providing compost bins in the cafe, we know our Ecoware packaging is ending up in the right place and we're proud to be doing our bit."
Total Waste Solutions (Collection Partner)
"We are thrilled to be able to offer our Canterbury customers a solution for compostable packaging through the Compost Collect programme. Offering kerbside or postal collection solutions we collect and deliver all compostable packaging from local cafes, restaurants and venues to Canterbury Landscapes where it is transformed into compost for distribution on Canterbury farms and households."