Hobbiton x Ecoware – Preserving Middle Earth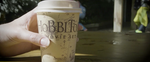 Nestled among rolling hills and lush pastures in the heart of New Zealand, you will find The Shire. Part of the Hobbiton™ Movie Set situated just out of Matamata, visitors are transported to the land of the Hobbits of Middle Earth.
The Hobbiton Movie Set is one of New Zealand's most popular tourist destinations with over half a million visitors each year. A big part of the attraction is the all-encompassing natural landscape including tranquil countryside, far-reaching views of Mount Te Aroha and the Kaimai Ranges, and of course, the stunning grass hills we know as the humble home of the Hobbit.
Our country's "clean green" image is unmistakable at the Movie Set, but the crew there know that sustainability is an on-going journey, and changes are required to maintain its natural beauty – and in the rest of New Zealand for that matter. So in April, The Movie Set began rolling out their new 'Going Green' initiative.
Part of the initiative includes replacing takeaway packaging with compostable alternatives at The Shires Rest Cafe. With half a million visitors walking through the door, it's not hard to imagine the amount of food and food packaging required. They chose to partner with Ecoware to provide them with packaging solutions made from plants, designed to be commercially composted afterwards.
So far, we have helped them swap the majority of non-compostable food packaging with our plant-based alternatives made of materials such as bamboo fibre, paper, and polylactide (PLA), a material derived from sustainable plant resources with a carbon footprint of up to 80% less than traditional packaging materials.
With 80,000 takeaway coffee cups sold from the Café each year, switching to our EcoCup's has allowed them to save fossil fuels the equivalent of approximately 74 litres of gasoline, and greenhouse gas savings equivalent to driving a new car approximately 659kms. We also supply them with EcoDeli Bowls, EcoCutlery, kraft food boxes and bamboo containers. Next on their list is our paper straws launching soon. The best part of all of this? The packaging is being composted on-site!
Hobbiton has streamlined their waste disposal processes where all waste collected in the rubbish bins is hand-sorted into either organic waste, recycling or general refuse.  Ecoware packaging, organic waste and green waste from the gardens are put into their composting heap, which is then used to maintain the gardens on the Movie Set. Even daily food waste and fresh vegetable cuttings are utilized and given to a local pig farmer to supplement their feed.
Since implementing these bin systems, Hobbiton has reduced their general waste by 50%, and diverted a significant amount of waste from landfill. When organic waste (including Ecoware packaging) is condemned to landfill, the result is often fugitive methane that escapes into the atmosphere, acting as the world's biggest contributor to global warming. Toxic leachate is another byproduct, which has the potential to pollute surrounding soils and waterways. When food and food packaging waste is composted in optimal conditions, natural biodegradation will occur, leaving behind a nutrient-rich fertilizer or compost that can be used to assist the growth of next-generation plants; a completely sustainable economy. Plants become packaging and returned back to the soils they came from.
As well as reducing their carbon footprint, hundreds of native seedlings are being planted with the hope to encourage more native birds to the area, and increase water quality in the lake, which is a centerpiece of the visitor experience.
Compostable packaging is working and is helping organisations like Hobbiton Movie Set become a more sustainable and self-sufficient outfit. They are an example of how the circular economy can be applied – their packaging made from plants becomes an input to their compost heap, which is then used to help with the growth of their gardens.
We're proud to be a part of their journey and hope it encourages not just other organisations, but individuals to start thinking about their own impact on the environment. We hope you will be inspired to make small changes in your own life. Small things may not seem like a lot, but if everyone made the effort, greater progress is made. After all, "Even the smallest person can change the course of the future." – J.R.R. Tolkien.